Jester History
Jesters have a long history, and you can find some version of these fools dating as far back as ancient Egypt. No matter if you are curious about medieval Europe, the Aztecs of Mexico, or current clowns, you will likely run across some story of a performer resembling a jester, telling stories, dancing, juggling, or otherwise offending a particular group.
Jester History Begins in Ancient Times
The first accounts of the jester that historians report is back in the 5th dynasty of Egypt. Fifth Dynasty pharaohs ruled from the early 25th century BC until the mid 24th century BC, which was about 150 years. During their rule, pharaohs were fascinated with new things brought from lands they had not themselves traveled to. In particular, pharaohs were curious about people who didn't look like them, had physical deformities, or had different cultures.
The Pygmies, people who lived south of Egypt and were short in stature, were quite interesting to ancient Egyptians. Pharaohs employed Pygmies as the first jester in history. These jesters were asked to be dancers and entertainers. Guests hosted by the ancient Egyptian leaders were able to enjoy the antics of these curious people who they had never seen before.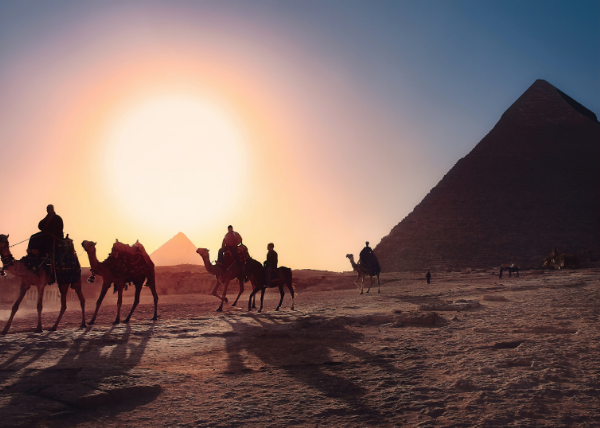 Jesters were found in ancient Egypt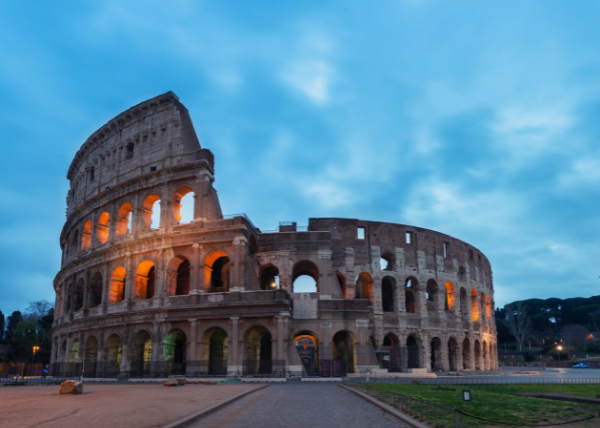 Jesters then became common in Rome
Having employed people to entertain guests became a part of ancient culture, eventually finding its way to Rome.
Unfortunately, fools in ancient times were not always in their role voluntarily.
Instead, they were used for their typically strange or unusual appearances. In Egypt, it was short stature. In Rome, household jesters were called balatrones and were typically bought on the slave market and often were deformed or unusual in other ways. These jesters were often employed until they were no longer entertaining or useful, or until their death.
You could find household jesters in ancient Rome as well as a personal jester tradition throughout China and Russia. Typically only rich or well-off families could purchase a personal fool for their household. But it was common to see them in brothels, in markets, or on the street performing for tips as well. It was a difficult life for the ancient jester, often leading to early death after a lifetime of hustle.
Jesters in Medieval Europe: A History
When most people hear the phrase "court jester", they immediately think of the Middle Ages, and for good reason. This was perhaps the height of the occupation when nearly every monarch or nobleman in the world employed one to entertain guests. It was during this time period as well when jesters became a true job and passion, where the people wearing the costumes were not just slaves purchased at auction.
Instead, they became a jack-of-all-trades in the entertainment space in the royal court. Some juggled and performed acrobatics. Some were expert storytellers while others were experienced musicians who played instruments and sang songs. Court jesters performed magic tricks, told jokes, and did anything else to keep a crowd interested. Both male and female jesters were employed by the royal household, making the court jester one of the only equal opportunity positions in the court at the time.
The medieval and Renaissance times were also when the court jester began to develop their appearance throughout the royal court.
First using a hat fashioned to look like donkey ears, the court jesters eventually sewed complex costumes of bright colors that were sure to stand out in a crowd.
After all, if court jesters were not noticeable in front of a captive crowd, they would surely not be paid as well.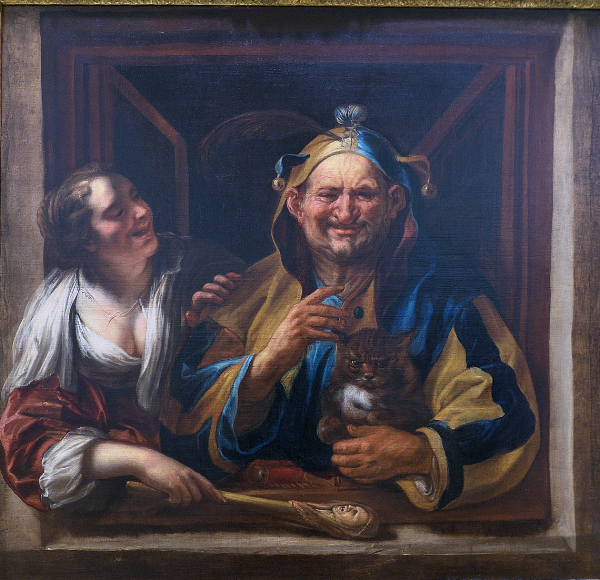 Oil on canvas. Jacob Jordaens (1641-1645)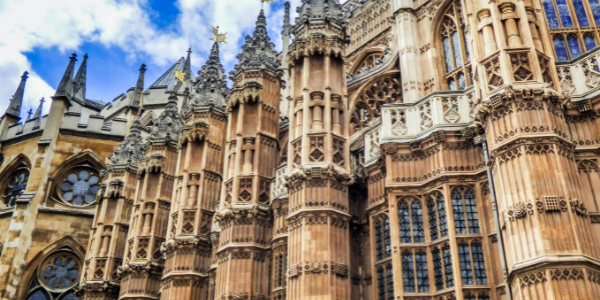 Royal courts throughout England and even Ireland had medieval jesters, often called a licensed fool or court jester, on their payroll.
Some of these buffoons became nearly as famous as the royalty they worked for. For example, the most famous jester of the time was Will Sommers. He and his daughter Jane Foole were as well known as their employers, King Henry VIII and his daughter Mary. People who lived under the rule of King Henry VIII knew all about Will Sommers and Jane Foole, and they hoped to catch a glimpse of their performances.
Everyone, from King Henry II to Queen Elizabeth I to King Charles and his wife Queen Henrietta Maria to William Shakespeare, loved entertainment from the court jester. Shakespeare commonly wrote parts for a clown and jesters in his plays, such as Shakespeare's Twelfth Night and King Lear, making famous jesters a part of the larger entertainment industry.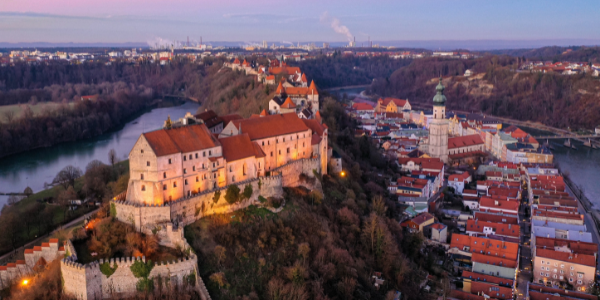 Mary, Queen of Scots, and her son employed famous court jesters as well.
Specifically, Archibald Armstrong, the Scottish jester of Mary's son King James VI, was more than just an entertainer or king's fool. He found himself given many honors in the court and was sometimes sought after for his counsel, which was uncommon for a typical court jester. Unfortunately, court jester Armstrong was eventually fired when his offensive jokes offended one too many influential people. Apparently, a court jester could indeed suffer the consequences of making fun of the wrong people. However, it wasn't all bad news for Armstrong. Even after he was fired, he remained a part of Scottish life. People purchased books about him and he had influence in courts across Ireland. While many jesters never quite reached Armstrong's level of fame, it was certain that these professional fools were a part of daily life during this time.
During the Middle Ages, professional jesters were a part of special occasions as well as day-to-day entertainment. The master of Christmas events and revels was called the Lord of Misrule. Professionals jesters fought for the title and aspired to hold the position. He was granted the permission and special privilege of acting as a mock-monarch during holiday times starting at All Hallow's Eve and ending during Candlemas. You could even find a jester throughout Renaissance Europe in a family portrait, side-by-side with the court they were a part of.
Jesters also played an important function in the court in medieval times.
They were more than just natural fools or comic actors. They were licensed fools charged with entertaining the king as well as diffusing a crowd during tense situations. These natural fools could carry messages to and from different entertainment venues as well as repair (or exacerbate) relationships among kings. It took the light touch of the jester, and just the right jokes, to often bring peace between countries or even calm the talk of civil war.

Once the Restoration period ended, it seemed the role of the court fools had as well. Charles II did not hire a jester in his court, breaking the tradition of the monarchs before him. However, he didn't say goodbye to entertainment in general. He was a big fan of the theater and music halls, finding his love for the arts there instead of through a jester performance.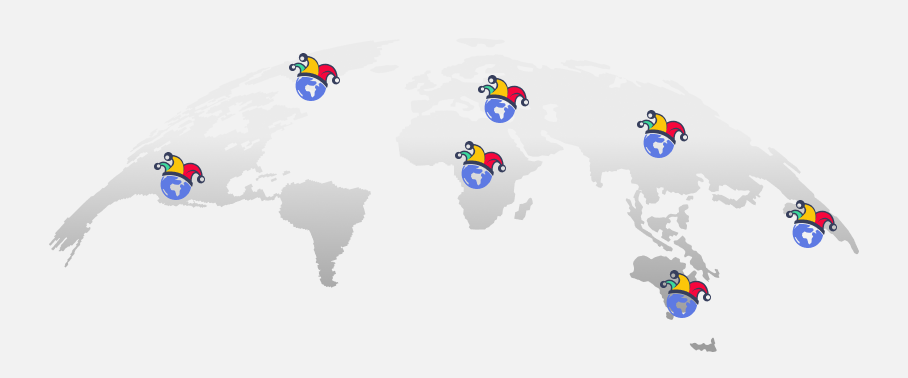 You could find many jesters around the world.
Of course, England, Scotland and Ireland weren't the only havens for the professional jester in medieval times. In Poland, for example, the most famous of the time was named Stanczyk and was the only person with the jester title to become famous throughout the country. Chinese jesters were a tradition that outlived the Restoration altogether. You can also find stories of jester entertainers throughout Germany, Spain, Japan, and even Tonga. In all cases, the jester was there to entertain the king or other ruler as well as the commoners who lived in the region.
Jesters in the Present Day
While there was a definite pause in the momentum of the professional jester after the Restoration, entertainers wouldn't be stopped. Street performers, clowns, and other storytellers and musicians would not be stopped from showcasing their talents among the common folk. Whether they did it for the love of the art or for the money, street performers ditched the telltale hats and instead found their own ways to stand out from the crowd and show off their skill set.
They found new ways to tell their many stories and make crowds around the world cheer.
Today, the history of the jester remains strong and you can find its influence in roaming theater troops as well as in acts like the Cirque de Soleil. You can even find the spirit of 18th century jesters in the clown performance at your local circus or even at your child's birthday party. In modern times, jesters remain just as influential as they did when they were performing for kings and pharaohs.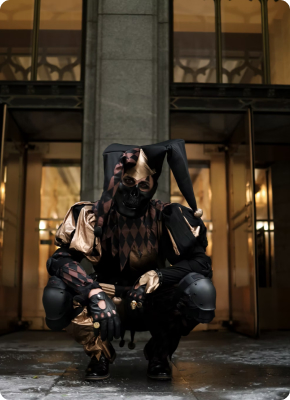 Jesters in acts like the Cirque de Soleil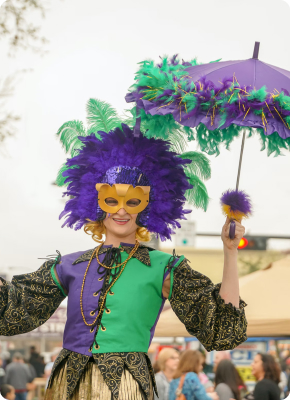 Jesters on the streets in nowadays